Obi Obi Parklands - Original Concept Plan
The detailed original concept plan is still available here for you to download. This plan was developed by a large group of Maleny residents, all with expertise and ideas on what could be included on the land. Every element of our plan was carefully considered, deliberately sited where it appeared on our plan, and was fully costed to be completed within a 10 year project timeline.
The plan explained all the elements that made up Obi Obi Parklands, contained information on how the concept would have been achieved over a 10 year timeframe, and shows how the plan was, and remains, financially achieveable. This plan was presented to Caloundra City Councillors on 10th September, 2007 and submitted to Council as part of the formal feedback process for Council's preferred option.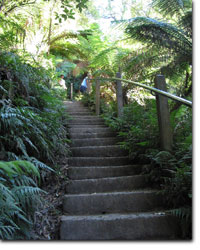 Download the full Concept Plan, available as two separate sections:
Download the descriptive Concept Plan (PDF 1.7Mb)
Download the Business Plan with Financial Information (PDF 237Kb)