Here you will find links to other websites where additional information is available pertaining to the Maleny Community Precinct, and also information about the various ideas, concepts and proposals for Obi Obi Parklands.
---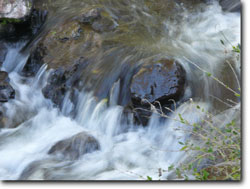 These links will take you to other successful gardens projects in Australia. A taste of what could occur in Obi Obi Parklands.
Roma Street Parklands in Brisbane
The world's largest urban subtropical garden, Roma Street Parkland is a garden-lover's paradise with distinct precincts showing off a diversity of plants.
Mt Penang Parklands in NSW
Mt Penang Parklands, a division of the Festival Development Corporation is located on the NSW Central Coast mid way between Sydney and Newcastle. It is just minutes from the Gosford, F3 freeway exit. 156 hectares of magnificently located land that is being redeveloped by the NSW Government to provide a place for people to work, have fun, or relax.
Maroochy Bushland Botanical Gardens
The Maroochy Regional Bushland Botanic Gardens, located in Tanawha on the Sunshine Coast, showcases plants native to east coast subtropical Australia. These local plants are perfectly adapted to the Sunshine Coast's climate and conditions. The gardens are set amongst 82 hectares of eucalypt and riparian forest, with creeks, lagoons, walking tracks, glades, artworks, picnic tables and of course, a myriad of native plants and wildlife.
Mackay Regional Botanic Gardens
These new gardens opened to the public in May 2003 and are being constructed over a 15 year, 10 phase period focussing on flora from the Central Queensland Coast bioregion that surrounds the city, along with other beautiful Australian Natives and exotics from similar climates around the world.
Flecker Botanic Gardens Cairns
A wonderful tropical gardens, incorporating public recreation areas, formal ponds, a wetland, a formal botanic gardens, and a mountain park with rainforest trails.
---
The former Caloundra City Council website is now closed down, so much of the background material relating to the early history of the Maleny Community Precinct is no longer available to the public via the internet. We encourage all readers to spend a little time reading this document that we obtained before the Council amalgamation:
Here is a background document with a wealth of info, produced by the Council: Background_info.pdf (608kb)
---
The following websites have information, reports and statistics which back up the need for Obi Obi Parklands for our community, and the viability of the commercial, educational and recreational enterprises which will occur on the land.
Exercise, Recreation and Sport Survey
The Exercise, Recreation and Sport Survey (ERASS) was a joint initiative of the Australian Sports Commission and the state and territory government agencies responsible for sport and recreation.
Physical Activity Facts
A strong determinant of whether people will walk is the quality of pedestrian spaces ie. desirable, attractive public spaces appropriate to pedestrian use
Outdoor Recreation, Demand & Supply in SEQ
2001 survey on most popular recreational activities revealed that 68% of all SE Queenslanders picnicked, 56% participated in water activities and 49% went walking in semi to totally natural setting. Frequency of these activities was highest in semi natural (gardens/park) settings. Survey concluded most popular activity in QLD statewide was walking at 32.6%, followed by swimming at 15.6% with golf trailing at 7.3%. Survey recognized limited supply of 'near urban outdoor recreation areas' in SEQ and need for 'recognition of recreation as legitimate land use in planning process'.
Nature Based Tourism Fact Sheet
A range of nature-based tourism fact sheets have been produced by the Tourism Queensland Research Department that provide an overview of international and domestic visitors that participate in nature-based activities whilst on holiday in Australia and Queensland.
Liveability, EPA, State of the Environment Queensland
Recent (government) studies on the demand for outdoor recreational activities have noted the need for more places catering for outdoor activities, and the need to anticipate future demand arising from population growth. Interest in outdoor activities is growing and people are becoming more aware of the health benefits of active recreation. Rockhampton City Council has funded the 10,000 Steps Rockhampton community based, health promotion project. This network of traffic free pathways and intersections encourages more sedentary residents and visitors to achieve a daily minimum 10,000 step walk.
Ecologically Sustainable Development
The major elements of ESD include:
integrating the economic, social and environmental concerns and needs of the community
accounting properly for the economic costs of environmental degradation
accepting that each generation is responsible for the welfare of future generations
understanding environmental risk and uncertainty
understanding the global scale of environmental issues
---
The following links take you to environmental organisations in our region and environmental information of interest. These websites attest to the need for reforestation and habitat restoration in our bioregion.
Environmental Groups on the Sunshine Coast
This is a list of community environmental groups operating in the Sunshine Coast region.
Barung Landcare
With more than 1,000 local members, Barung has now consolidated its reputation as one of the most successful landcare groups in Queensland, in Australia and internationally. Barung seeks a new home in the Maleny Community Precinct.
Lake Baroon Catchment Care Group
LBCCG is a small community group formed in 1992 that seeks to improve water quality throughout its catchment by implementing on-ground works, education and training.
Maleny and District Green Hills Fund
Green Hills works in partnership with community, government and business to protect the rural integrity and character of the Maleny District. Endeavouring to preserve the town's history as an existing service town to farming community.
Hinterland Bush Links
Hinterland Bush Links is a visionary project to protect the plants and animals of the Sunshine Coast Hinterland. We acknowledge the traditional owners of this country who have been custodians of the natural environment for thousands of years.
Sunshine Coast Environment Council
The Sunshine Coast Environment Council plays a crucial role in protecting habitat of threatened species, threatened ecological communities and migratory birds.
Catchment Care
Everyone lives and works in a river catchment. Everything you do in your backyard, your school playground, your farm or your business then has the potential to affect waterways lower down the catchment,and ultimately the ocean and marine life.
Association of Friends of Botanic Gardens
The Association is interested in furthering co-operation between societies or associations of persons in the areas of conservation, development, well-being and public appreciation of botanic gardens situated in Australia in order to promote mutual understanding and support, the exchange of information and the sharing of experience.
Atlas of Living Australia
The Atlas of Living Australia contains information on all the known species in Australia aggregated from a wide range of data providers: museums, herbaria, community groups, government departments, individuals and universities.
---